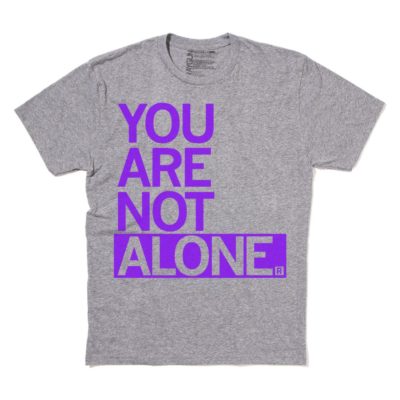 During the September luncheon, PWN Member, Kate Varcoe announced a new initiative that she has created titled, "You Are Not Alone"; in conjunction with Raygun, Kate created a new t-shirt to be sold on the Raygun website.
In Kate's words, "The t-shirt is to be worn to promote safer environments for women. So many of the activities we do, we do by ourselves i.e. running, walking, biking, etc. When we wear this shirt we are saying that we see each other and that "You Are Not Alone'.".
We can wear these tees in solidarity as share with our "sisters" that we have each others' backs.
The shirt can be ordered from the Raygun website here; some proceeds go to support domestic violence awareness programs across the state of Iowa and locally, Waypoint. Buy yours today!