PWN Punch Card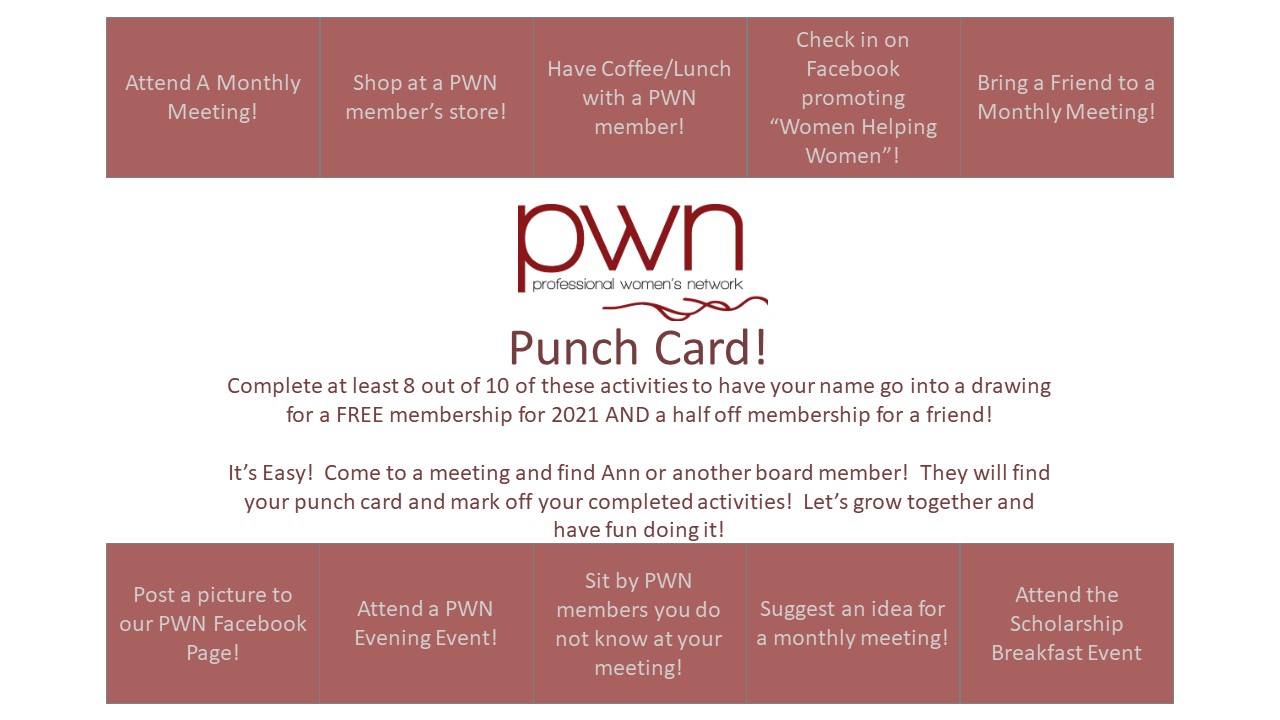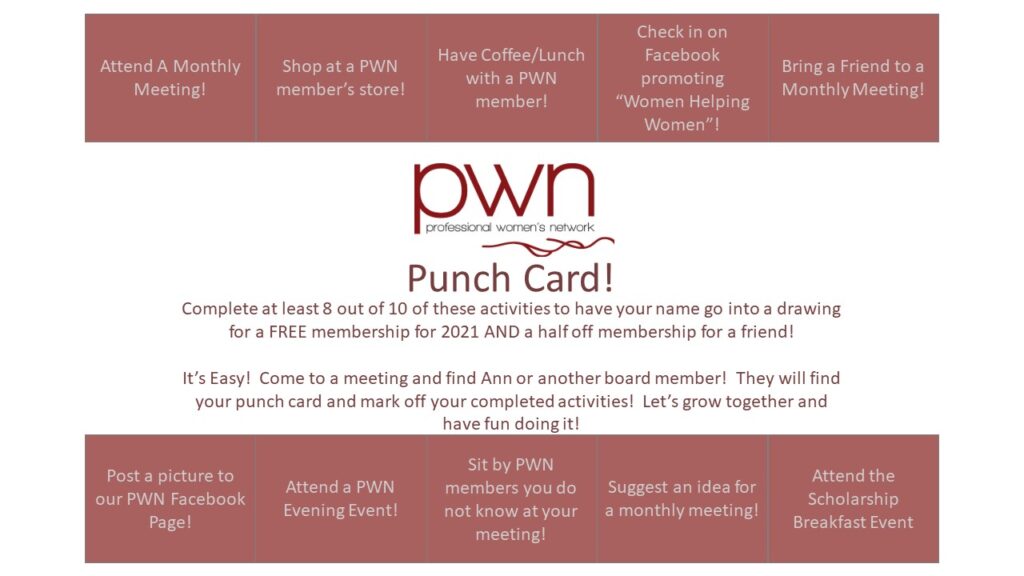 We are thrilled to introduce a NEW member promotion to the group. It's called the PWN Punch Card.

Complete at least 8 out of 10 of the activities on the card to have your name go into a drawing for a FREE membership for 2021 AND a half-off membership for a friend!

We will be introducing these at our meeting next week (February 27, 2020) and if you attend you will automatically receive your first punch!

Let's grow together and have fun doing it!