New Year, New Board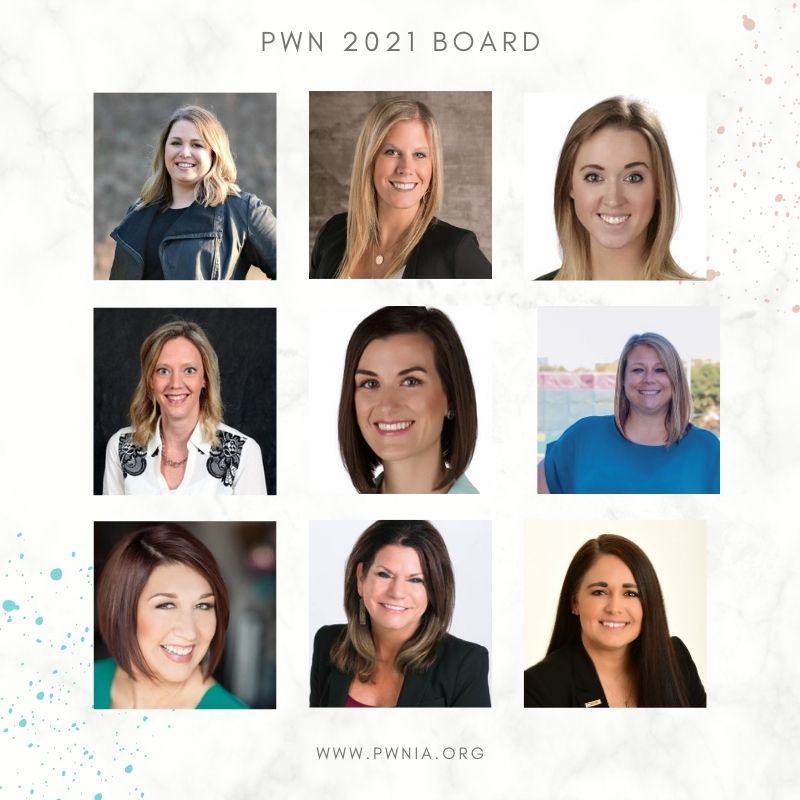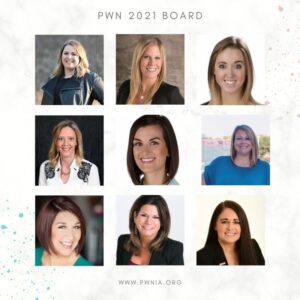 We are thrilled to introduce the 
PWN Board
for 2021; but first, we would like to extend our gratitude to the board members who have given of their time and themselves and have successfully completed their terms with us.
Jillianne Moore
 and 
Kara Patton
have been on the board since 2015 (two years past the original three-year commitment mind you, so bonus points for the extra support). Over the past five years, we have seen a lot of change with our small but mighty group and we appreciate that they are a part of the PWN story.
Sarah Specht
 will continue to be on the board one final year, as the outgoing Board President. We appreciate her leadership and dedication as she took on this role during a pandemic, with kiddos at home going to school, as well as helping us pivot to online meetings, all the while, studying for her Certified Financial Planner exam and starting her own new side hustle with Modere. It is proof that her commitment to our mission of "Women Helping Women" runs deep.
Jessie and Ashlee are new to the PWN Board this year, so here is a little more about them. 
Jessie Fergesen is the Senior Director of Corporate Sales and Marketing for the Cedar Rapids Kernels and the Waterloo Bucks. Jessie has been a PWN member since 2019 and her commitment to our community is impressive; we are truly fortunate to have her join the PWN Board.
Ashlee Vander Hoek is a Wealth Management Banker with US Bank since March 2020. She has been with US Bank for 7.5 years, where she started as a Retail Banker and moved up to Branch Manager before taking the Wealth Management role. She is brand new to PWN this year; she was introduced to our amazing group by Kara Patton.
We do believe fully that we will convene in real life in 2021, but until then, do not hesitate to contact any of our 
board members
 directly and get to know them better.