Scholarship Application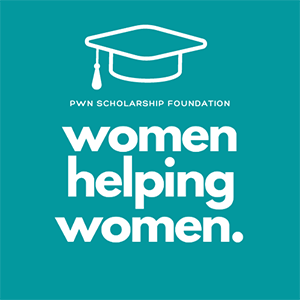 Professional Women's Network
2023-2024 SCHOLARSHIP APPLICATION
To further promote the Professional Women's Network's mission of "women helping women" the PWN Scholarship Foundation will award up to four (4) scholarships of approximately $500 for the academic year 2023-2024 to non-traditional students.
To qualify you must:
(1) Be a resident of Iowa.
(2) Be female.
(3) Be a student who will be attending classes, during academic year 2023-2024 (special consideration will be given to non-traditional students, defined as women 21 years of age or older upon application deadline, who have or will return to school after an absence of at least three years).
(4) Attend the PWN Scholarship Breakfast Celebration on Thursday, September 28, 2023. (*If schedule allows.)
(5) Be working towards a vocational certification, associate degree, or first bachelor's degree.
(6) Attend an area educational institution listed below:

Coe College
Cornell College
St. Luke's Medical Technology Program
Mercy/St. Luke's School of Radiologic Technology
Kirkwood Community College
Mount Mercy University
University of Dubuque
University of Iowa
University of Northern Iowa
Hawkeye Community College
*Or a collegiate institution that may not be listed above but that is within a 60-mile radius of Linn County, Iowa.