New to the PWN Board in 2019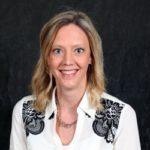 Cyanna Boggess has been a member of PWN for the last 5 years and has recently joined the Board of Directors. She is currently an Event Sales Manager at the Cedar Rapids Marriott serving primarily corporate clients traveling to the Cedar Rapids area. She has lived her entire professional life in the hospitality industry and has spent the last 15 years planning events for corporate and social events from Las Vegas to Iowa.
When not working you can find her enjoying whatever sport is currently in season, sipping on a nice cocktail with friends or chasing/chauffeuring her children around. She currently lives in Vinton, IA with her husband Matt and two daughters Rylee (8) and Parker (3).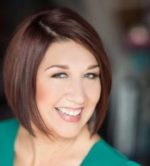 Courtney Misener currently serves as the Director of Programs and Community Engagement at House of Hope, teaching a quarterly curriculum she developed that focuses on three major areas: addressing negative childhood patterns and belief systems, taking on hard conversations, and emotional health. She frequently teaches classes and workshops that provide opportunities for women to be themselves while learning how to reclaim their emotional lives.
She is also a professional speaker and writer. An advocate and student of emotional wellness, Courtney frequently leaves her audience with tools to help identify and tackle common pitfalls that lead to emotional unrest.
Courtney is an Iowan by marriage, transplanted from Tennessee. She serves as the family CFO, and head negotiator of three very spunky boys. In her spare time, she enjoys rapping, car karaoke, dancing in grocery store aisles and generally doing everything she can to embarrass her kids.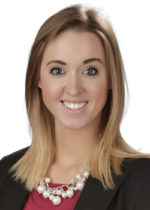 Sarah Murphy, CPA is the new Treasurer for the PWN Board of Directors, Executive Committee. She is a Manager at Terry Lockridge & Dunn in Cedar Rapids. She lives in Hiawatha with her husband, Kody, and their cat, Seamus. When she isn't working those long hours during tax season she loves to travel, attend concerts, visit craft breweries, and tailgate in Iowa City. She graduated from the University of Iowa in December 2013 and is a lifelong Hawkeye fan.