March Madness in More Ways Than One- Jessie Fergesen, Cedar Rapids Kernels and Waterloo Bucks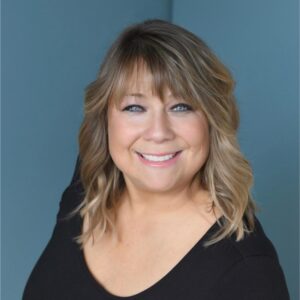 In 1939 a high school athletic administrator is credited with coining the phrase "March Madness"; however, it was Brent Musberger who used the phrase during the 1982 NCAA Men's Basketball Tournament, and it stuck.  Personally, I go absolutely nuts for March Madness as a college wrestling and basketball fan, entering staff pools, and watching all three tournaments when I can. Even if you don't get into basketball or wrestling, March can bring a little madness to all our lives.
Spring Break is often associated with March. Spring Break is supposed to be just that, a break, but for women, is it? Do you truly get a break during this time, or does it just make the rest of your month hectic? Common questions asked by women all over could be, have we booked our trip yet? If you aren't traveling have you decided what you will do with your kids while they are out of school? Are you taking off work?  What will the weather be like, and can we plan some outdoor outings during spring break? What if the weather causes travel snarls?  See what I mean, madness!
It's also tax season. No matter when you hear that term, it causes stress. Have you filed your taxes yet?  Do you have all your receipts?  Did you schedule time with your accountant? Are you filing yourself? Ugh! Thank goodness this only happens once a year.
There's also the WILD weather of March.  Another famous phrase is, March comes in like a lion, and out like a lamb. This March certainly seems to have done just this with winter storms and cool temperatures in the first few weeks of March having us all looking forward to spring.
So yeah, March is a busy month, and it can cause us all a little madness. But what I haven't mentioned yet and what could be the most important thing in March is to celebrate WOMEN! It's Women's History Month and while we can get caught up in all these other events that occur in March, I encourage us all to take some time to celebrate the women in our lives and that also means taking time for yourself.
What have you done this March to celebrate the women?  Here are a few ideas of ways you can celebrate women in your life.
Have a dinner party with your close girlfriends.
If you know of a woman in your life who's struggling to keep things together, send her a note, a text, or some flowers.
Organize a lunch at work with the women in your office or department.
Get together with your mom, sisters, and/or nieces.
Schedule a massage for yourself.
Get your nails done with a close friend or daughter.
Take an afternoon to unplug.
However you spend March, make sure a part of it is spent celebrating women.