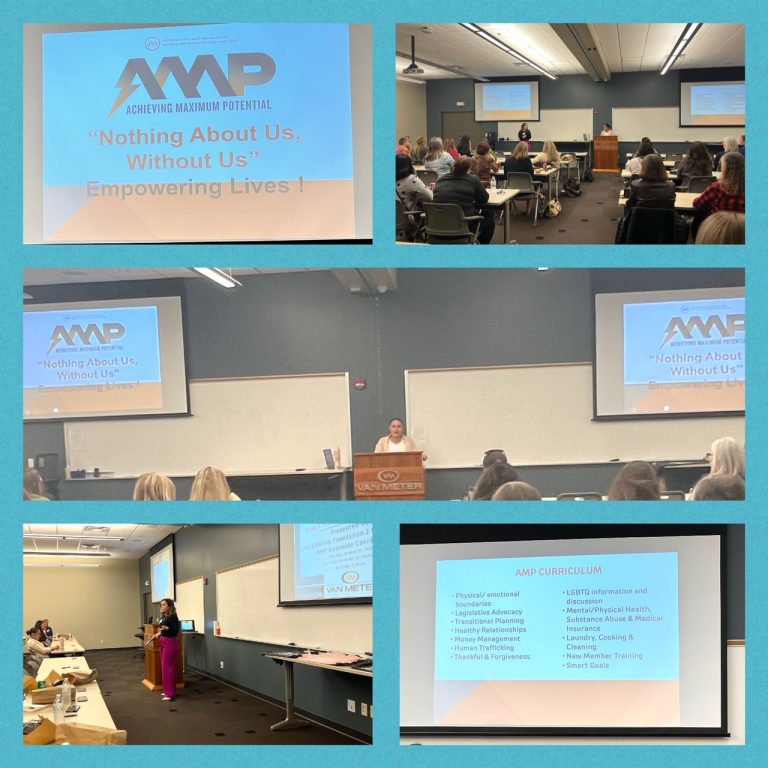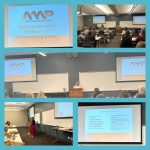 What a joy it was to have our October meeting hosted at Van Meter! Danielle Monthei and the VMI First Impressions Team were so welcoming and kind.
Danielle is the Community Impact Specialist at Van Meter Inc. as well as the VP of Operations with Junior League of Cedar Rapids and is very passionate about helping Iowa's foster care youth.
Our keynote speaker for the meeting was, Laticia Aossey, Statewide Coordinator for Iowa's foster care youth council, known as AMP. AMP assists young people to become advocates for themselves and gives them a voice to impact child welfare policies and practices. Through supportive, productive partnerships with adults, youth speak out to make foster care more responsive and effective. AMP's motto is "Nothing about us, without us".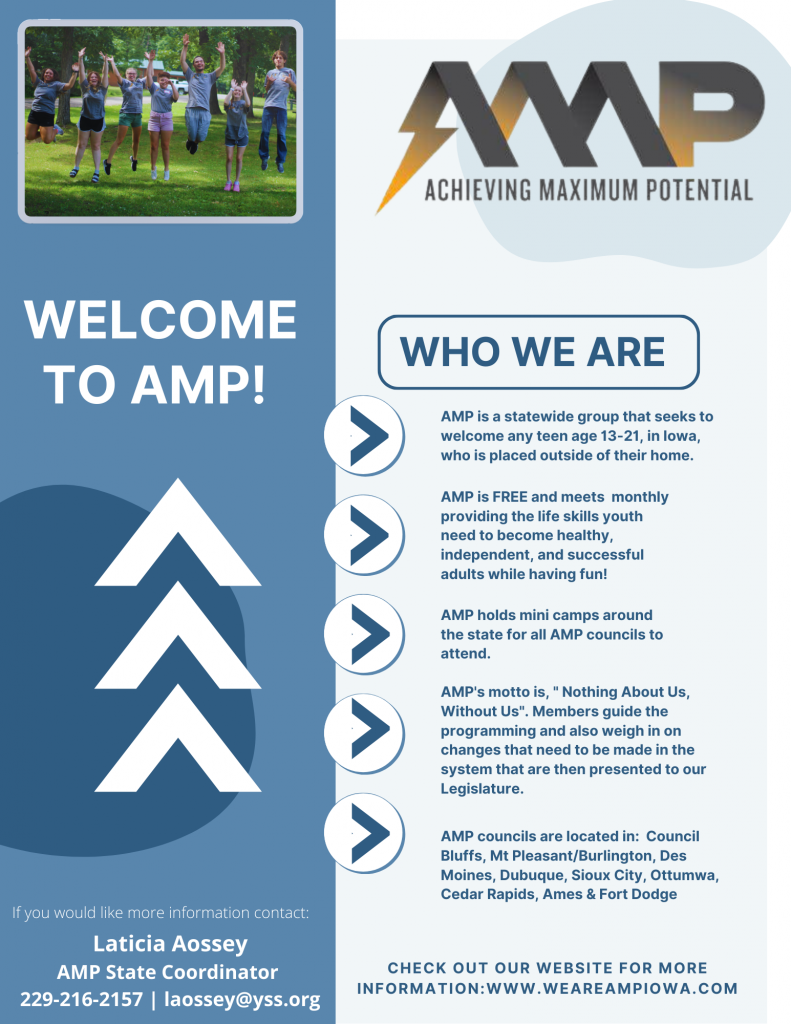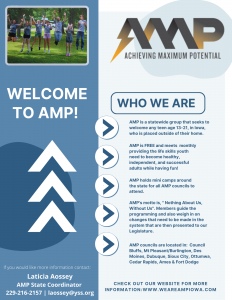 Laticia has dedicated her life to overcoming the statistics and stereotypes placed on foster kids. She spent a total of ten years in Iowa's foster care system which included moving 18 times and switching schools fourteen times. Laticia defeated the odds by graduating high school early and going on independent living at age seventeen, then participating in Iowa's Aftercare program. She is a firestorm who is passionate about guiding young people onto their next step into adulthood.
After we heard from Laticia about the program, Danielle came back up and facilitated conversation and questions for Laticia. It was magical to hear the questions and conversations that were brought up by the luncheon attendees. Some of these include…
Begin a Grandparent Program where members of the community could partner up with an AMP member and mentor them.
Create an Angel Tree Wishlist. Many of these brave young people do not often receive a holiday gift. Click here to put a smile on someone's face this holiday season! Contact Ann Roushar for the mailing address to ship the gift.
Cedar Valley Angels, a few of their members were in attendance. CVA is located in Waterloo, and they shared a little about their mission and who they serve up north.
Stuff the Truck fundraiser on November 28th-Junior League of Cedar Rapids and Foundation 2 Crisis Services are partnering to serve young people aging out of foster care and hosting a fundraiser at Craft'd on November 28th from 7 am -2 pm. Attendees who donate item(s) on Giving Tuesday, will receive a free beverage, courtesy of Palmer Group.  The supplies donated will support young people in establishing independence after foster care.
Our October luncheon was such a special experience for everyone who attended. If you would like to sign up to learn about upcoming events or needs that AMP may have, please send an email to: laossey@foundation2.org.